December 23, 2020
|
Annual Report, Associates, Community, Facilities, Friends, Grants, Newsletter, Patient Care, Programs, Success Stories
One of the most rewarding aspects of giving to the HaysMed Foundation is knowing your gift helps care for your family, friends, and community. 100% of every gift is used to enhance healthcare services available in western Kansas. Unrestricted gifts allow HaysMed to address the needs and priorities identified by our caregivers. Your restricted gifts touch those challenged by everything from cancer to diabetes, infants to adults, or facilities and the skills of our staff. Gifts come in all sizes, and every gift is valued and put to work. Highlights of the impact of your gifts include:
---
Stay Home, Go Give
There is no doubt the COVID-19 pandemic has impacted our world. In a response to people seeking a way to give locally during this time, the HaysMed Foundation created the COVID-19 Fund to assist with much needed supplies and encouragement for our front-line healthcare team.

---
Free Drive-thru Flu Vaccinations
Thanks to generous donations from the community and many volunteers from HaysMed, Fort Hays State University, and North Central Kansas Technical College, a free drivethru flu vaccination event celebrated its 21st year. The event provided more than 3,646 flu vaccines to anyone six months old or older. The event was open for 5 hours and averaged one vaccination every 4.9 seconds!
According to the Centers for Disease Control (CDC), an annual flu shot is the best way to reduce the chances that you will get seasonal flu and spread it to others. This year, the vaccine is more important than ever. A flu vaccine this season can also help reduce the burden on our healthcare systems responding to the COVID-19 pandemic and save medical resources for care of COVID-19 patients.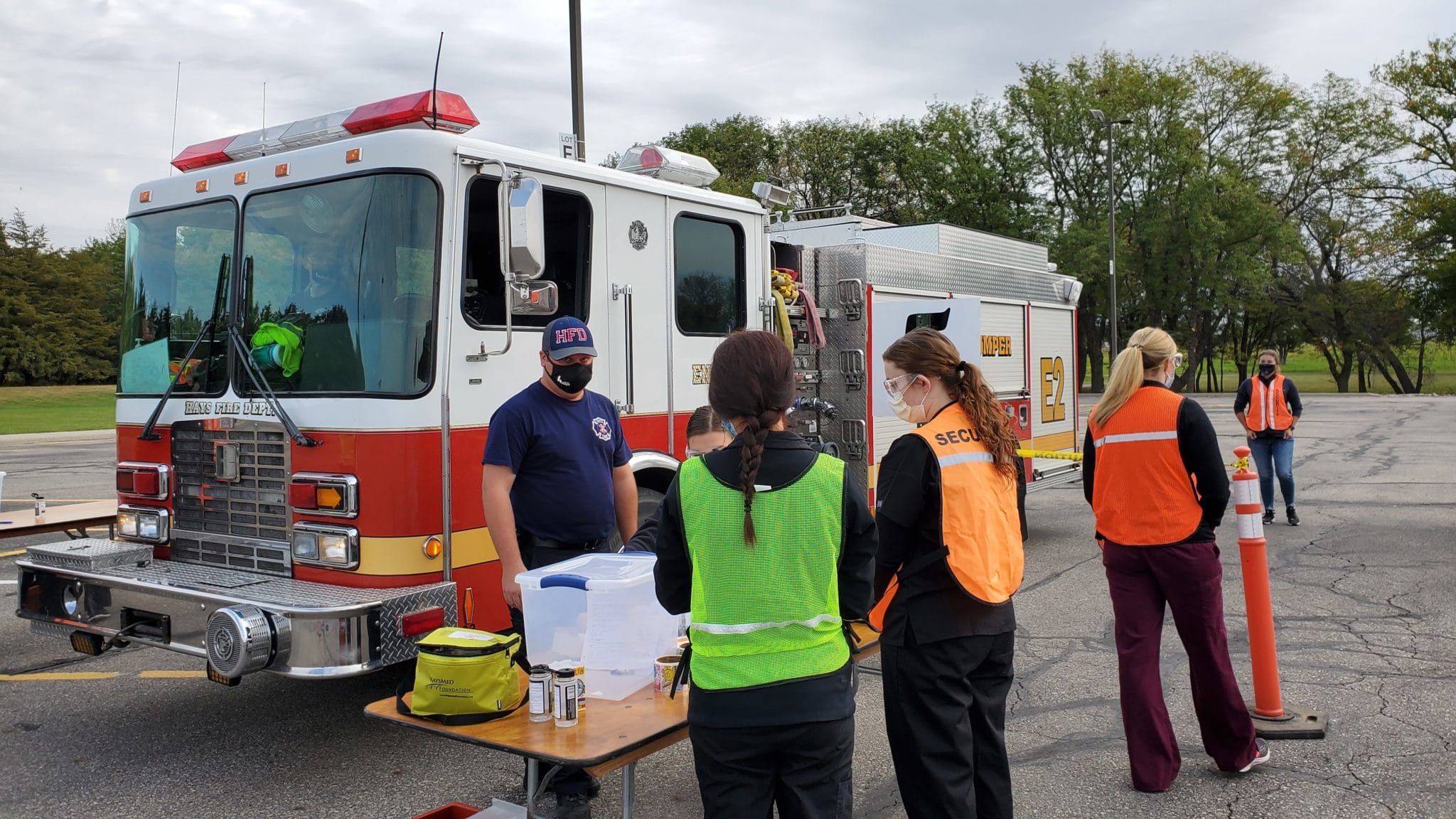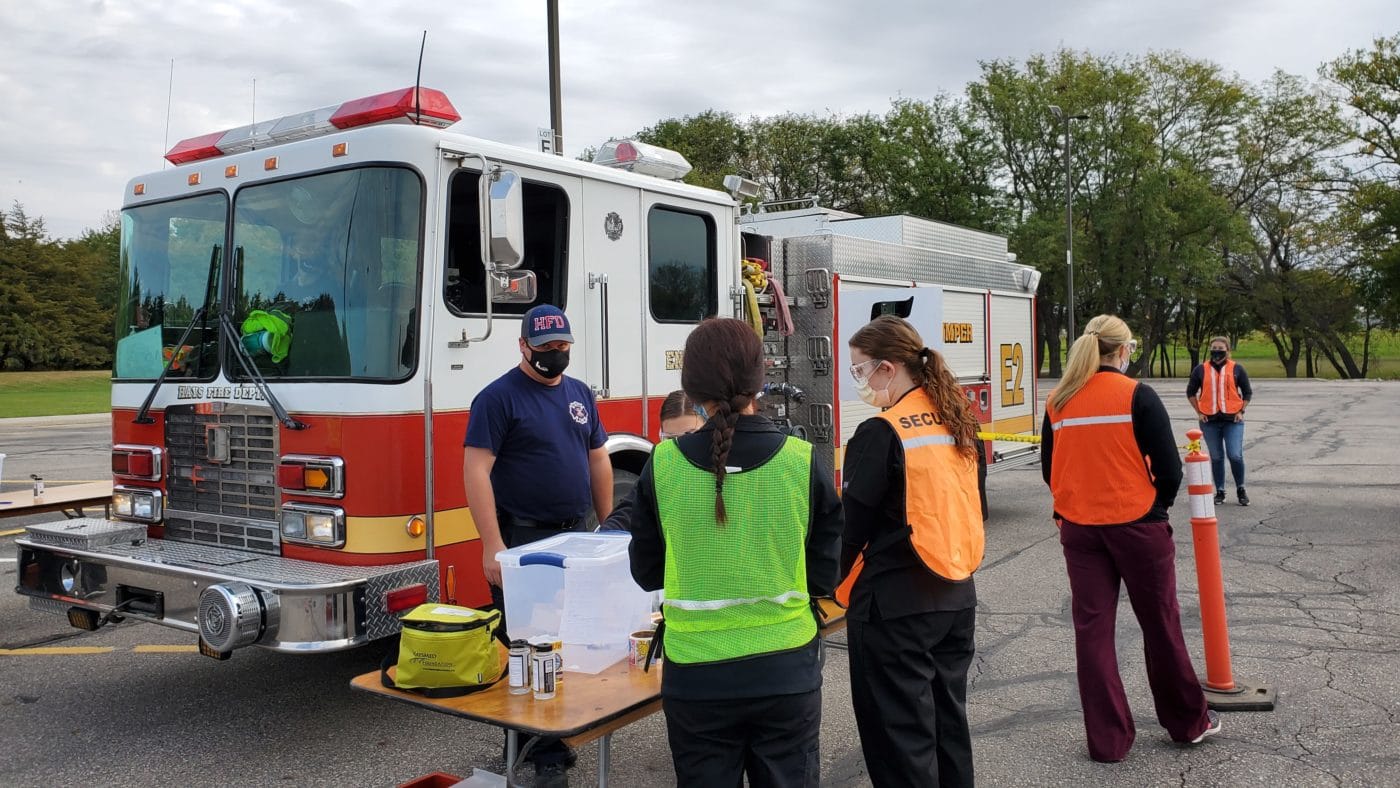 ---
Patient Resource Guides
Newly diagnosed cancer patients can be overwhelmed with details of their diagnosis and treatment plans. HaysMed's Dreiling/Schmidt Cancer Institute DSCI) believes more quality information that is easily accessible empowers patients to confidently address the details of their treatment and their outcomes. Patients now receive a series of personalized Patient Resource Guides to help them navigate their journey. The guides are specially customized for each patient and include information about their individual diagnosis and treatment plan and ways to manage their overall health, nutrition, and side effects. The guides also include photos of their medical team, driving directions, campus maps, and other details about our facilities and programs. This series empowers each patient with messages of hope, as well information for advocacy and support groups during treatment and survivorship.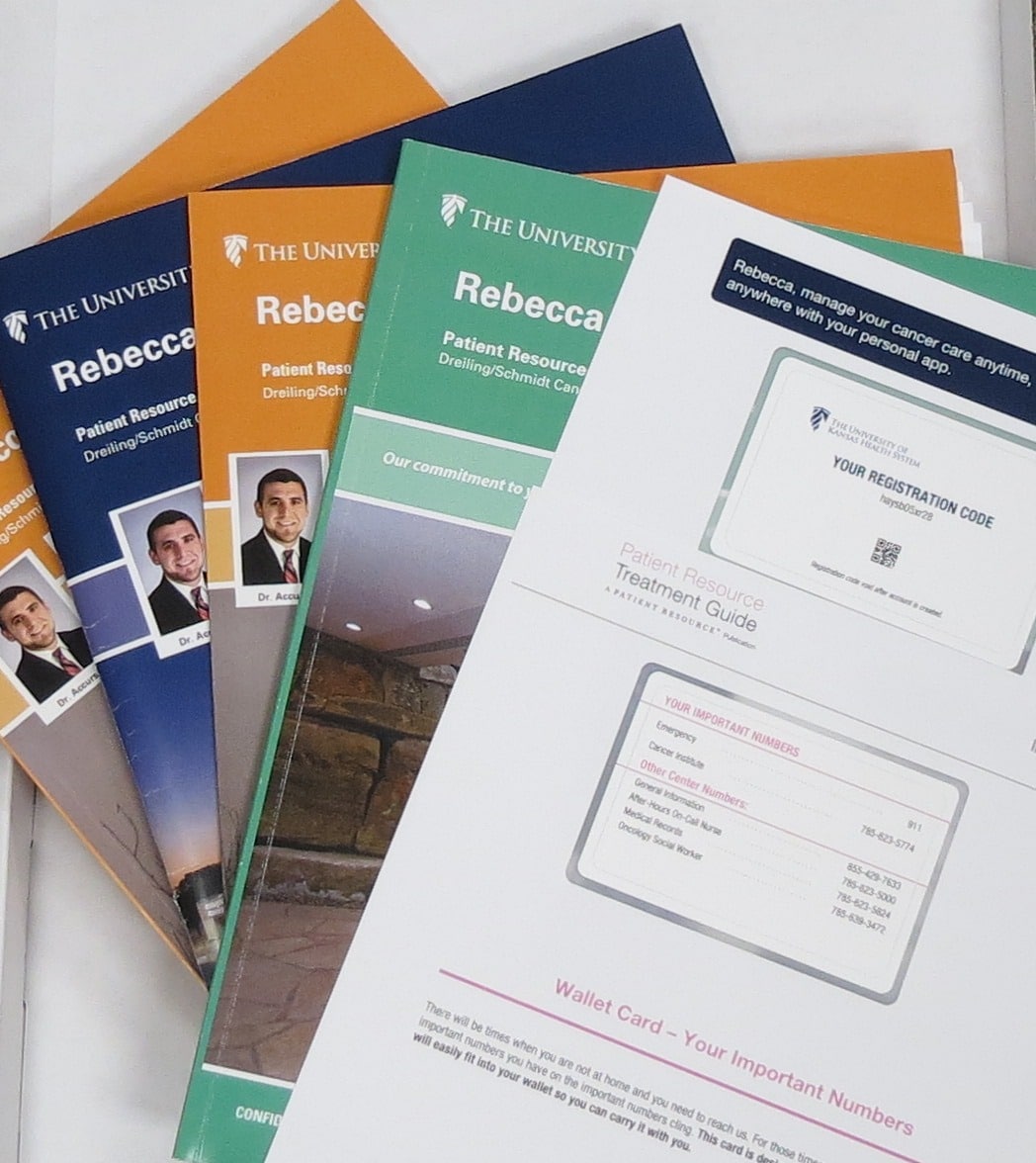 ---
Critical Care Reference Materials
"Fast Facts for Critical Care" has become an essential clinical reference for healthcare workers who care for critically ill or injured patients. HaysMed's critical care staff encounters a wide variety of complicated issues. They appreciate the compact, concise and updatable reference for the latest treatment guideline, advanced procedures, critical medicines, emergency interventions and more.
---
Sane Clinical Training
Donations from the region funded a Sexual Assault Nurse Examiner (SANE) clinical training to help western Kansas communities develop SANE services and improve victim access to services closer to home. Without this training, it is not uncommon for victims to travel long distances for SANE services.
---
Neurocognitive Testing For Concussion Injuries
Concussions are a major health concern for student athletes. Through the generosity of donors to the Foundation, trauma manager Cammie Townley and HaysMed's athletic trainers continued the free baseline screenings in Ellis and Rush Counties. The program was spearheaded by HaysMed Surgeon Dr. Jerod Grove to give area healthcare providers a better benchmark for evaluating athletes in the event of a head injury.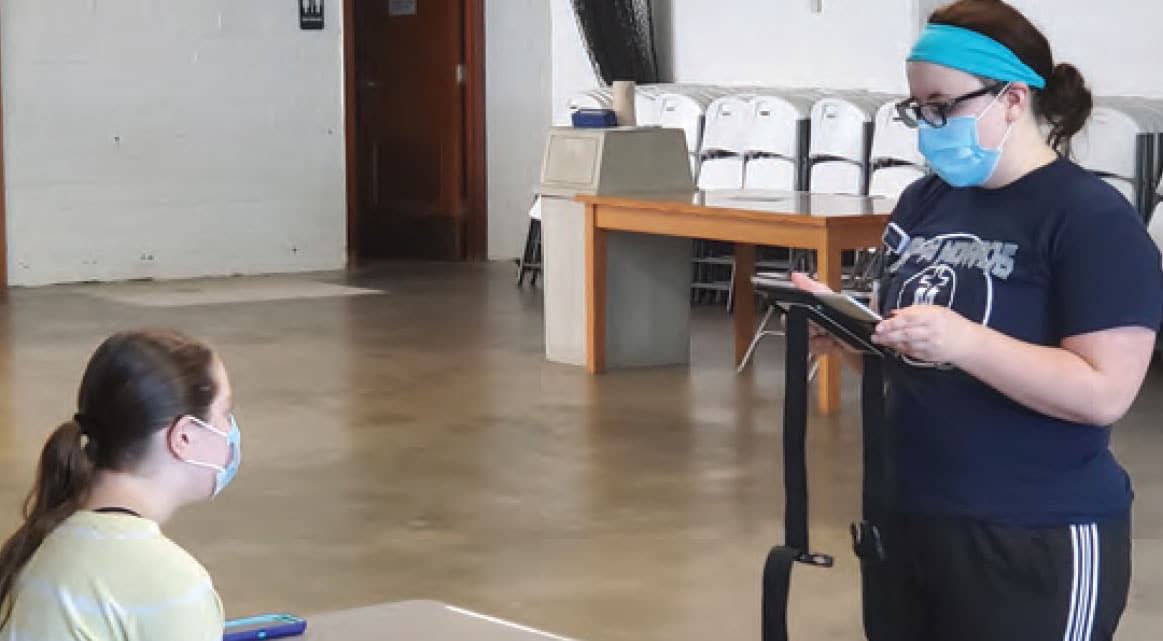 ---
Cardio Strider
The Center for Health Improvement, a nationally certified medical fitness center, works closely with health professionals to provide equipment and services that meet the needs of patients. A Cardio Strider was purchased to serve patients in Cardiac/Pulmonary Rehabilitation, Physical Therapy, and LiveWell programs.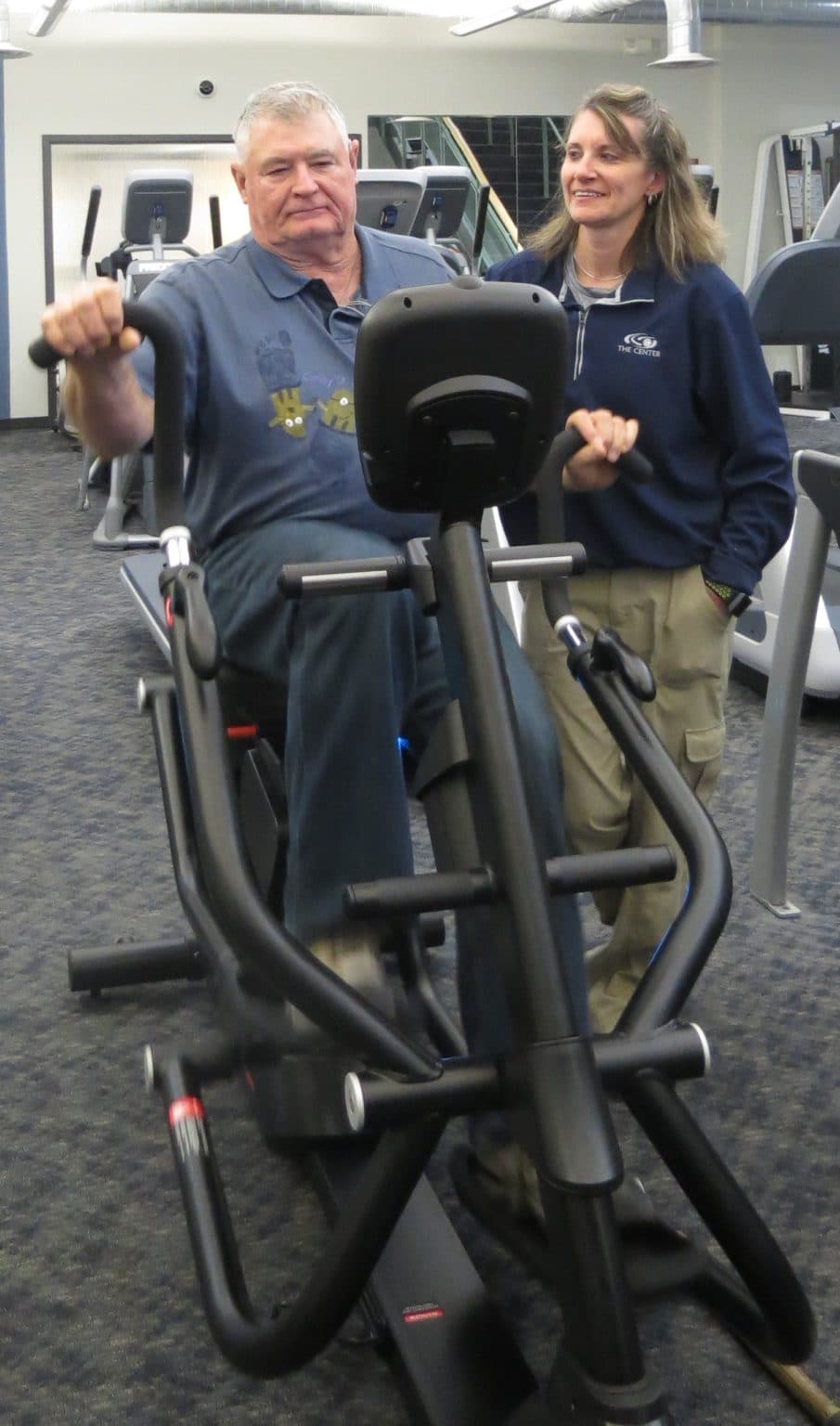 ---
Continuing Education and Scholarships
The value of continuing education cannot be overstated and is essential to improve caregiver skills and our processes for patient care. Generous donations support education through a wide variety of sources, including university classes, conferences, seminars, and online study.
---
Infant CPR
First-time parents receive an infant CPR kit during a prenatal visit. This DVD based program teaches basic CPR skills and includes a personal manikin that allows practice for parents or other caregivers.
---
Charging Cords and Outlet Upgrades
HaysMed waiting areas have upgraded power outlets that now include USB ports. The USB ports allow for charging of electronic devices. The upgraded power outlets, in addition to 3-in-1 charging cords, help patients and families stay connected.
---
Kids Quest 2020
Kids Quest 2020 had 345 kids participate despite COVID-19, and they have a special t-shirt to commemorate the challenge. In its eighth year, this free summer program added weekly exercise videos on a Facebook group as an additional way to encourage children to stay active in the summer. The 14-week program is offered by the Center for Health Improvement and supported by donations to the HaysMed Foundation, along with prizes from area businesses.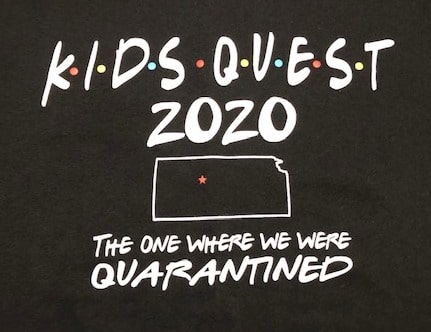 ---
Matthew's Gift
In early 2019, The Wonder Women League, affiliated with the United Way of Ellis County, partnered with HaysMed and area businesses and organizations to help families who are unexpectedly transferred to a larger medical center because of medical emergencies. Matthew's Gift, established in memory of Matthew Wellbrock, consists of a canvas bag filled with essentials like a battery charger, water, snacks, toiletries, and games. Ongoing support is essential so that this program continues to provide comfort to families who loved one is being flown out of HaysMed with a medical emergency.