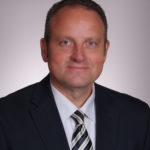 Award-winning and beloved author E.B. White introduced the world to a pig named Wilbur who befriended a spider in Charlotte's Web. He gave us Stuart Little, The Trumpet of the Swan, and many other poems and stories for young readers. What is not as well known about White are his published letters for all audiences which have been described as beautifully written, personal, precise, and honest. One of these letters, written in 1973 in reply to a reader who had lost faith in humanity, has a message I'd like to share:
White writes, "As long as there is one upright man, as long as there is one compassionate woman, the contagion may spread and the scene is not desolate. Hope is the thing that is left to us, in a bad time. I shall get up Sunday morning and wind the clock, as a contribution to order and steadfastness."
I cannot count how many times in my home growing up I was awoken by the sound of my own father winding the clock at the bottom of the stairs on a Sunday morning and resetting the chimes. The wall-clock had come all the way from Germany, stowed in dad's cramped quarters aboard the USS Voge, just a few years before White wrote his letter. Even today, immediately down the hall from my office at HaysMed stands a grandfather clock made in Cincinnati, Ohio in the early 1900's. It's been in the same alcove here through decades of changes, and I'm guilty of walking by it countless times each day without even a thought. Periodically, though, I hear the sound of the clock chimes or the ritual of its being wound to keep time for another week.
It reminds me of White's words which compel me not to be overwhelmed by the noise of the world. Get up, do what is necessary, and do the things that keep us grounded with an eye to the future one hour, one day, one week at a time. For many of us these necessary rituals are centered on family, friends, and the other things that occupy the most important moments in our lives. White reminds us to do what is necessary to allow hope to flourish, concluding his letter with, "Hang on to your hat. Hang on to your hope. And wind the clock, for tomorrow is another day."