Hadley Rooms Receive Upgrades
Hadley Room Renovation
The Hadley Foundation underwrote state of the art renovations for the Hadley Rooms. These four large rooms are located in the main floor of HaysMed's and are used for education and training of HaysMed associates as well as regional symposia and community events.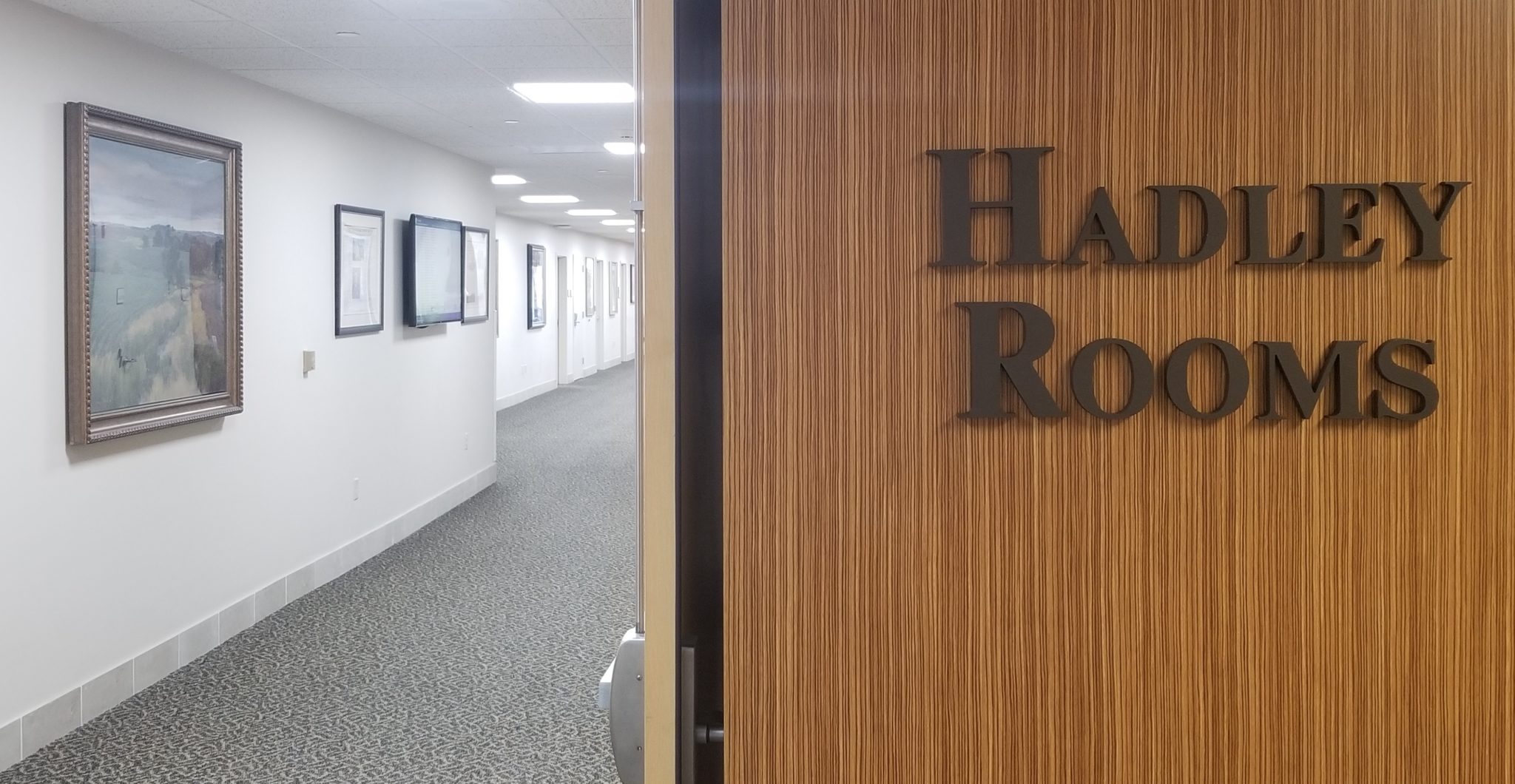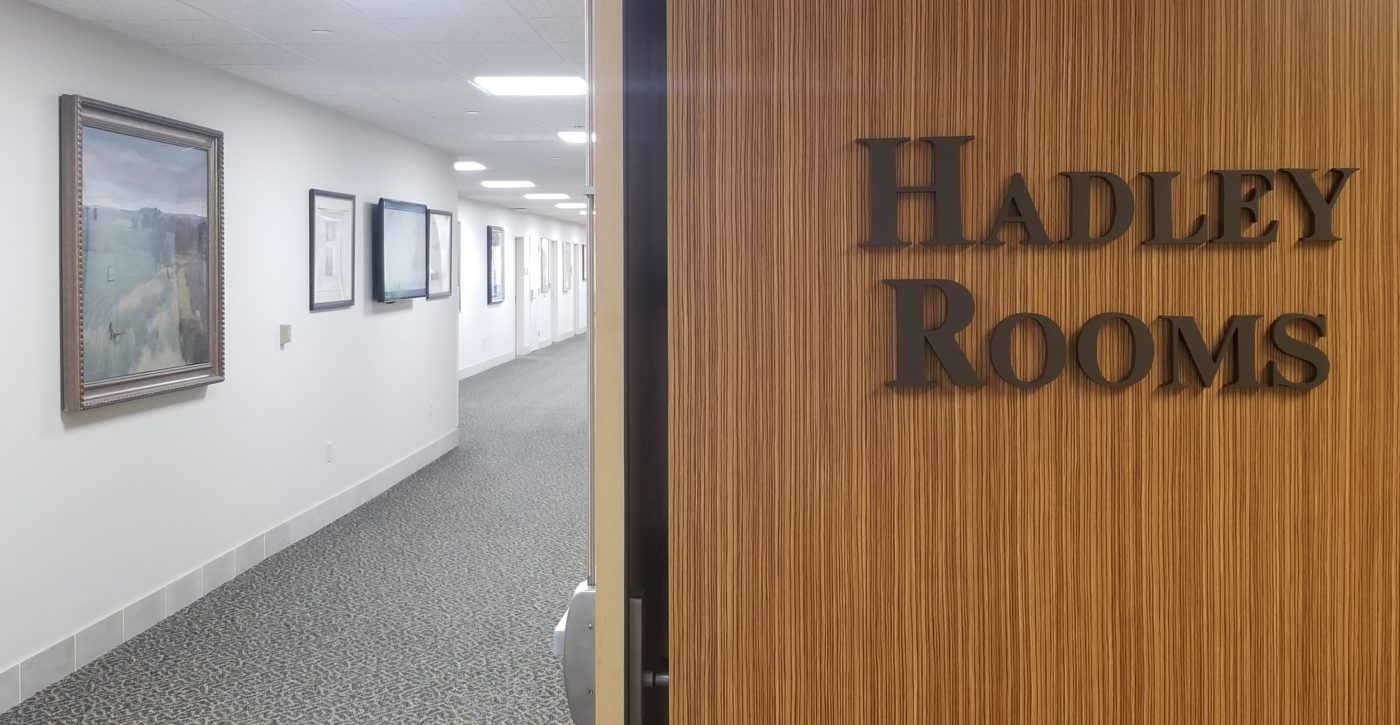 The renovation project includes presentation and remote meeting equipment, energy-saving L.E.D. lighting, acoustic dampening ceiling, electrically operated dividers, automated room schedule display, and many other improvements to make the space state-of-the-art.
Support from the Hadley Foundation continues to fund education programs, capital purchases, facility improvements, and staff development that enhance healthcare for our region. Last summer, Hadley Foundation gifts helped construct the new Stroup Hall Nursing Simulation Center, a joint project of HaysMed and Fort Hays State University.
The Hadley Foundation: Ellis County Legacy
The new Hadley hallway entrance features a history of the Hadley family as published in the Kansas City Star in the 1940's. The story began as the Hadley family's widowed mother brought her 5 growing children from Illinois to Ellis County, Kansas in the late 1800's looking for inexpensive land. They settled into a sod home on 1,200 acres of land along the Saline River that were not suited for farming. In fact, even raising cattle was a challenge as the land was sandy and had many canyons and cliffs. When oil was found in the 1930's the destiny of the Hadley legacy changed forever. In the early 1940's, brother and sister Mark and Dollie Hadley found themselves the sole joint owners of the land, now more than 2,700 acres, following the death of their mother and siblings to personal tragedy and illness over the years. Mark and Dollie heavily supported both the First Methodist Church construction (now The First United Methodist Church) and the hospital that would later bear the Hadley name.
The current Hadley Foundation was established in 1991 to provide support for the activities and mission of Hays Medical Center. Its resources originate from the Mark Hadley estate. The Foundation is governed by a board of 7 community volunteers.
The Hadley Collection
The Hadley Foundation owns one of the most complete collections of works by Kansas artists. The collection is on permanent loan to HaysMed and is located in the various public areas of the hospital's hallways and waiting rooms. This unique collection of paintings, drawings, prints, ceramics, sculpture provide comfort and diversion to hundreds of people each day.
Currently, there are works from approximately 200 artists, including sixteen Governor's Artists Award winners. The collecting of original works of art began in 1974 at Hadley Regional Medical Center.