A Western Kansas Medical Family
Submitted by Troy Hull of Arvada, Colorado
Hays, America has come a long way. Growing up I remember we had the Hays Daily and KAYS for news and sales. "Good morning, Party Line," we heard Mike Cooper say. Party Line was the predecessor to Craigslist and Ebay. Weilert's Furniture had a tagline of: This ain't no mobilly home-type furniture! Fort Hays State kept us educated. And the Hadley and Saint Anthony Hospitals kept us well.
I am the youngest son of Dr. Norman E. Hull and LaVaughn Hull. My father was a doctor for many in the area, delivering many babies, and I guess growing his practice literally! In my dad's logbook, 'The Physician's Daily Record from 1967', the entries are unremarkable (and barely legible), but give a window into the personal stories of western Kansas families. Entries such as: Repair of facial laceration at Saint Anthony's ER on young boy, 3 sutures. (I bet HE got in trouble!) Another: Pass anesthesia while Dr. Mattick fixes a fractured hip for 2 hours and 10 minutes. (The charge was $20.) Sports physicals, setting broken bones, and medical staff like nurses received 50% off an Office Call. Most of all, my dad loved delivering babies, some single day pages have four Delivery entries. You can see, back then, the family doctors did it all.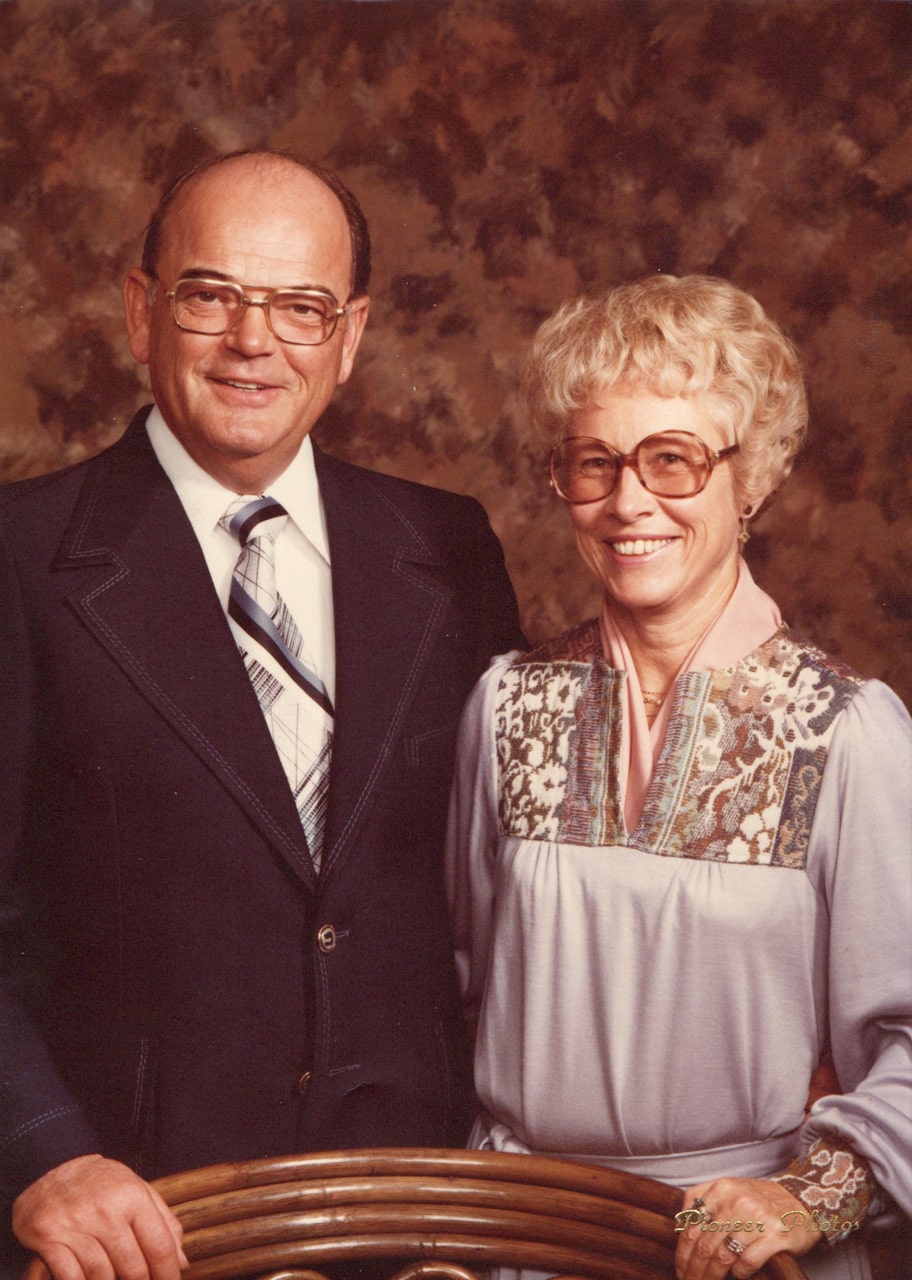 My dad was very busy, and my mom often had to manage the family on her own. When my dad passed away at just 55 years of age, the times were tough. But the Hays medical and faith communities gathered around my mom, and she gave back. She spent countless days working with the Hays Medical Auxiliary and working at the gift shop. Last year, she beat cancer with treatment at HaysMed's Dreiling/Schmidt Cancer Institute. Throughout her life, she has received wonderful care from the Hays medical community. I want to thank everyone for saving and extending her life; Mom is 95 years young now!
Today, the HaysMed Foundation allows us to give something back or to pay it forward. We are proud of the fund maintained by HaysMed Foundation in my dad's name. It makes possible The Norman E. Hull M.D. annual scholarship for a local junior or senior pursuing a degree in healthcare. Dad was part of the foundation of western Kansas, and we honor him through the endowed scholarship recipients. I encourage families to honor a person or project by establishing a fund with the HaysMed Foundation or simply giving of your time and resources. I ask you to please support the future of western Kansas healthcare.